Customer experience is key differentiation in the modern era, and cloud contact center solutions can help companies move towards an omnichannel contact center that connects all the customer touchpoints.
Genesys Cloud platform, by Selindo Alpha, captures and consolidates customer conversations in one place, give a complete customer engagement and communication solution to provide a great customer experience.
LEADER IN GARTNER MAGIC QUADRANT
CONTACT CENTER AS A SERVICE
A Forrester study analyzed real companies using the Genesys Cloud call center platform and showed the measurable impact of using a consolidated, intuitive application:
Improved productivity by $2.6 million: There was a 25% improvement in productivity for a composite organization with 160 annual agents and 105 seasonal agents when using the Genesys Cloud platform. That improvement netted $2.6 million in cost savings.
Improved employee retention resulted in a benefit of $255,000: Employee turnover rates dropped from 30% to 15% because of the technology's ease of use and improved visibility. Better tools create happier agents.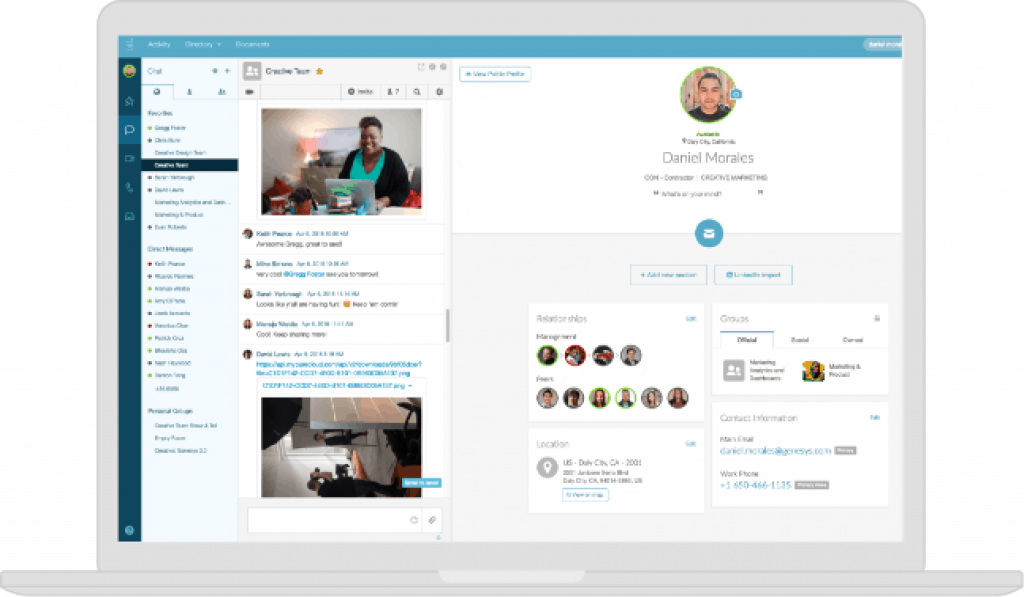 Compose a customer experience symphony by harmonizing your ideal mix of Genesys Cloud components. Choose from a powerful set of voice, digital, AI, analytics and workforce management capabilities. And optimize your solution with a rich set of open APIs, pre-built integrations and our expansive AppFoundry® Marketplace.
Genesys Cloud Contact Center
A cloud-based contact center may not be the best choice for every organization, but many businesses will find the cloud to be a viable, and even superior, the choice for their contact center. No matter what type and size of your business, we have a suitable cloud solution for you.
Cloud call center for Bank / Insurance (FSI)
Cloud call center for Enterprise
Cloud call center for Small Medium Business (SMB)
On Premise vs Genesys Cloud Contact Center
A large part of the call center industry is still maintaining its critical customer data using traditional on-premise solutions. Physical software systems dominate the on-premise call center, dedicated communication servers, headsets that are installed, configured, licensed, and made compatible for their industries. The on-premise contact center has its own pros and cons. Businesses that choose an on-premise contact center are responsible for the maintenance and upgrades of their software systems. One of the core reasons for choosing an on-premise contact center is the reliability of connection between the customers and the representatives. On-premise contact center also has their limitations. Strategic and budgetary decisions from setup to operational costs come into the picture while adopting them.
On the other side, a Cloud-based contact center is offering an innovative way to approach the pitfalls of your business that improve customer interaction, driving customer satisfaction, as well as identifying areas within the organization that would best benefit from the implementation of this model. Cloud call center software offers the tools and functionalities that are most relevant for any industry, integrated with the different software that assists in delivering a seamless customer relationship journey. In a cloud-based center, there is no requirement for hardware which ultimately eliminates the problem of maintaining the equipment and its upgrades.
Cloud-based call centers are a part of the organizational plan of those who believe in high profitability by improving operational costs and quality of customer service. Organizations are taking the step to focus on streamlining technology to benefit customers by creating a profitable customer engagement hub under low infrastructure costs.
Why you should move to a cloud contact center:
Lower cost: On average, both the initial and ongoing costs of cloud solutions are a fraction of the cost of on-premise contact center solutions. Unlike on-premise solutions, cloud solutions require little to no hardware or software investment. Additionally, cloud solutions charge ongoing subscription fees, rather than annual license maintenance fees plus upgrade costs.
Flexibility: As customer communication volume fluctuates, a cloud contact center can take advantage of the flexibility in the cloud capacity. Meanwhile, on-premise contact centers require more hardware and physical space to support spikes in contact volume.
Time to value: Cloud solutions take less time to configure and deploy and are easier to use than on-premise applications, which facilitates faster user adoption.
Selindo Alpha is an Authorized Partner of Genesys
With more than 30 years of experience, we are dedicated to helping organizations create a competitive advantage by delivering a differentiated customer experience using the cloud contact center technology of Genesys in Indonesia.